« Back to Staff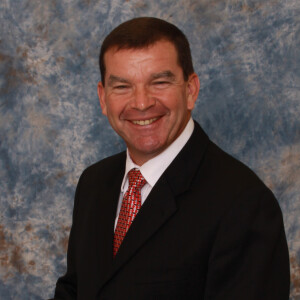 Calvin Nunley
Senior Pastor
Calvin P. Nunley has been the Senior Pastor of Christ Family Church in Soddy Daisy, TN since the church's inaugural service in August of 2005. Pastor Nunley arrived in Soddy Daisy, TN in November of 1990 after a very successful year of ministry as a Church of God evangelist. He comes from a family of ministers; His father, now deceased, and younger brother are both pastors.
In addition to serving as the Senior Pastor of Christ Family Church, Pastor Nunley has served his denomination for the last 17 years as Evangelism Board member and chairperson, and Youth and Discipleship Board member and chairperson. He was also elected twice by his fellow ministers in the state of Tennessee to serve on the Tennessee State Executive Council. He is currently serving his third term on the Evangelism Board and also is a Lead Facilitator for his state's Pastoral Covenant Group.
As the Senior Pastor of Christ Family Church, Pastor Nunley takes great pride in the pulpit ministry. He believes the church needs to hear the truth of God's Word, therefore, preaching and teaching are very important elements at CFC. Pastor Nunley is a student of the Inductive Bible Study method, and this is his method of study and delivery from the pulpit. Beverly also teaches each weekend using this same method. What does this mean? It means when you hear Pastor Nunley preach or teach you will be able to follow the sermon simply using your Bible to follow the selected text. Most of the sermons are verse by verse sermons that are very practical and simple to follow.
Pastor Nunley and Beverly are very proud of their family. The oldest daughter, Candice, is the Executive Secretary at CFC. Her husband, Jody Prestwood, is a member of the Deacon Board serving in the Sound and Church Media Ministries. Their daughter Jada is the Nunley's first grandchild, born on September 6, 2011. The Nunley's have one son, Brock, who is a member of the Soddy Daisy Police Department, serving as a k-9 officer. Brock is married to the former Megan Gann. They are the proud parents of the Nunley's second granddaughter, Callie Beth, born on June 12 2014. Needless to say these granddaughters are very special to Pastor and Sister Nunley.
The Nunley's came to Soddy Daisy in November 1990. They moved to East Soddy Church of God with a heart to minister and a promise from the Holy Spirit that God would restore years that the enemy had stolen from their calling to minister the gospel of Jesus Christ. Over the last 25 years they have been amazed at how God had truly fulfilled his promise of restoration.
The early years at East Soddy were not easy. The church was filled with conflict and confusion. The few that were there, about 35 all together, had been really hurt and were confused as to how to minister to the community. Somehow through all the hurt and frustration the Holy Spirit began to build a unique community of believers through the leadership of the Nunley's. Today the church is no longer called East Soddy Church of God and in August of 2005 moved from the former location to the present location at 10270 Dayton Pike in Soddy Daisy. The present membership is over 500 with an average Sunday attendance of 325.
Pastor Nunley has a heart to see people experience real and lasting peace and joy in their lives. The church leadership is modeled around this ideal of real joy and great enthusiasm for life and the kingdom of God in the present. Pastor Nunley takes great pride in bringing this joy and enthusiasm to each worship service and in his pulpit ministry. At Christ Family Church you will witness this joy and feel God's love as the members and friends fellowship together, sing with great adoration and praise, and eagerly listen to the Word of God preached and taught in each worship service.
At this time in his ministry Pastor Nunley feels the burden to equip the church to do the works of ministry as defined in Ephesians chapter four. Presently he is training small group leaders and spends a great deal of time with the young couples teaching them how to become Godly husbands and wives.
Pastor Nunley and his family are very loving and caring people who just want to help people make it heaven. Pastor Nunley has often remarked that it would be a great tragedy for anyone who attends CFC to miss heaven! He will do whatever is possible to see to it that all who come and attend CFC come to the Lord Jesus Christ as personal Savor!